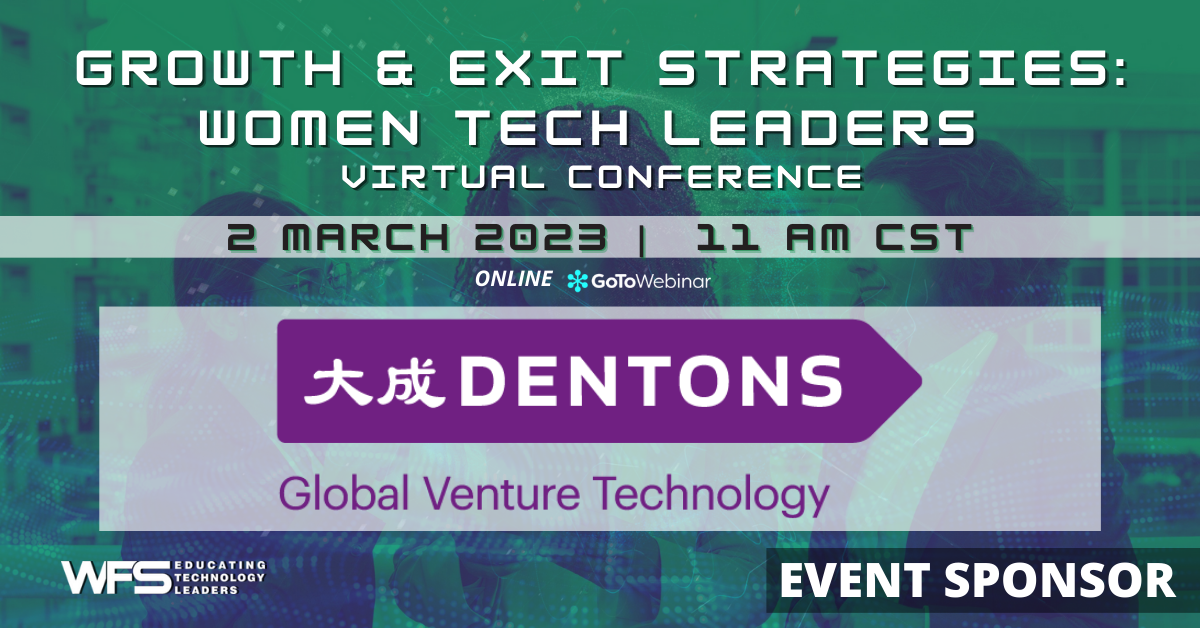 Please join us on March 2, 2023, from 11 AM to 3:30 PM CST for the online event Growth & Exit Strategies: Women Tech Leaders Virtual Conference, hosted by the World Financial Symposiums and sponsored by Dentons.
This Special Edition brings together a global Women in Tech faculty and experts in M&A, who will discuss universal key topics and share their thoughts and strategies in the current M&A market.
Hear from leading firms:
Tech Investors: Illumina, StrongHer Ventures, Fusion Fund, IBB Ventures, Sandpiper, Disruption Ventures
Leading Buyers: Volaris Group, SITA Aero, AnaCap Partners, Rockwell Automation, The Riverside Company, Paycor, Mainsail Partners
Keynotes on Tech Valuation Metrics and Top 10 Disruptive Tech Trends
In addition, Heather Barnhouse, Dentons' regional Venture Technology and Emerging Growth Companies lead partner (Edmonton), will be speaking on the panel Her Story, Insider tips from Women CEOs who've successfully sold.
As an event sponsor, we are providing our guests with a VIP pass – please register at Dentons Canada VIP Guest
For more information, please click here.