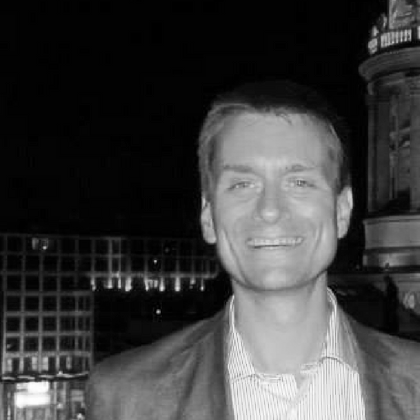 Berlin, Germany
+49 30 26473 352
Joachim Homeister
Every new day, every new month, every new year is a startup. For all of us. We need to arrange ourselves to reach our goals. Do the things we have to do. Short-term. Mid-term. Long-term.
Born yet in the "island" of free (West) Berlin, I travelled my way to the West and then back to the East by learning first Italian and then Russian when I was not excited enough by the courses at law school (but later I became a lecturer in law for some years myself).
Among my own start-up projects during that time, I designed, programmed and then sold to one of the big local press companies, the first website of my home town's only (and not always) world class soccer team. I worked as programmer in an early ".com" startup company. Looking backwards this was my first startup experience and turned out a success, but I also turned down the offer to become chairman of the supervisory board in a company which later made its way in IP-based communication and now has a worldwide presence.
Today, I am a corporate and real estate counsel in Dentons' Moscow and Berlin offices, thus linking one of Europe's current startup hubs with one of the most excellent talent pools worldwide. My experience particularly in the startup sector covers foundation counselling, financing rounds, labor/migration law advice for international founders as well as advice on general contract law.
Apart from my professional life, I love cooking, playing tennis, driving fast cars, reading classical Russian and German literature, listening (and sometimes singing!) Italian opera as well as walking through the beautiful nature of the forest next to our home or at other places around the globe